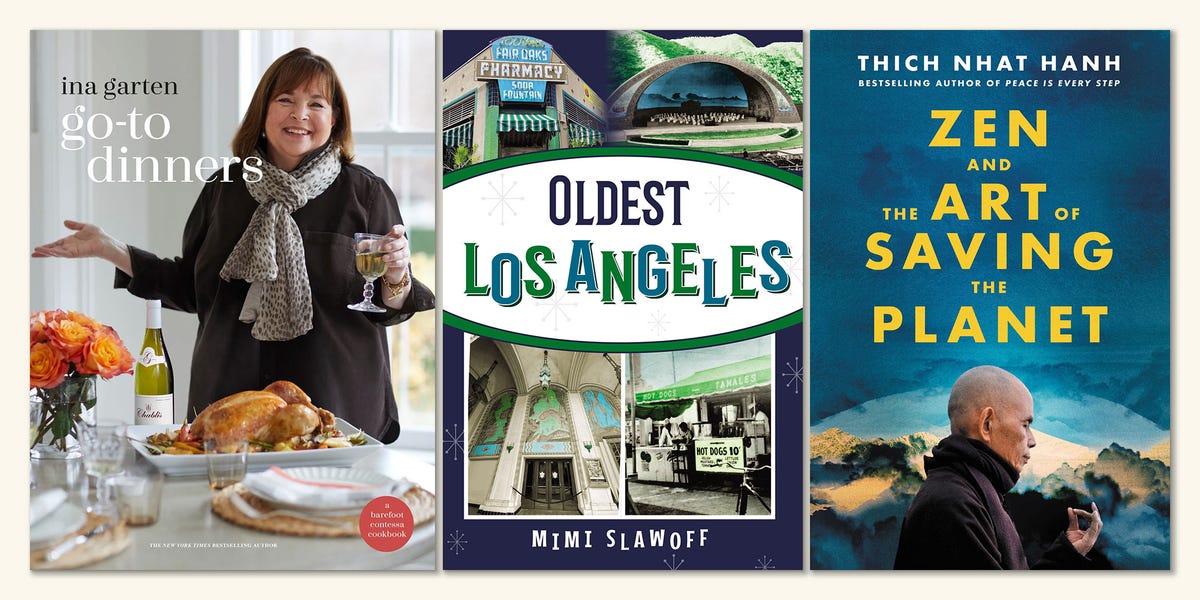 Alta Journal's California Bestseller List (November 2, 2022)
With reports from the California Independent Booksellers Alliance, Alta Journal brings you a list of the best-selling titles at independent bookstores in Northern and Southern California for the week ending October 30, 2022.
On the list this week is Rebecca Solnit's paperback edition Orwell's Rosesa new exploration of politics and gardening by California Book Club's September 2021 author. Solnit examines the life of George Orwell in a new light, from his lesser-known travels deep in the coal mines of England to his involvement in horticulture. The passenger by Cormac McCarthy, reviewed by High, is an exciting new addition to the roster. The novel – the first of two linked volumes – follows Bobby Western after he explores the sunken wreckage of a plane and investigates a possible government cover-up.
For a complete list of titles and categories, visit the California Independent Booksellers Alliance.•
Southern California
---
HARDBACK FICTION
Copperhead DemonBarbara Kingsolver, Harper, $32.50
The passenger, Cormac McCarthy, Knopf, $30. Read it High see againw
Our missing heartsCeleste Ng, Penguin Press, $29
Tomorrow, and tomorrow, and tomorrowGabrielle Zevin, Knopf, $28
Liberation Day: StoriesGeorge Saunders, Random House, $28
HARD-COVER NON-FICTION
Go-To Dinners: A Barefoot Contessa CookbookIna Garden, Clarkson Potter, $35
I'm glad my mother diedJennette McCurdy, Simon & Schuster, $27.99
The Extraordinary Life of an Ordinary Man: A MemoirPaul Newman, Knopf, $32
Crying in H Mart: A MemoirMichelle Zauner, Knopf, $26.95
Solito: a memoirJavier Zamora, Hogarth Press, $28
COMMERCIAL POCKET FICTION
It starts with usColleen Hoover, Atria Books, $17.99
It ends with usColleen Hoover, Atria Books, $16.99
The Song of AchillesMadeline Miller, Ecco, $16.99
Hail Mary ProjectAndy Weir, Ballantine, $20
Rise of MalibuTaylor Jenkins Reid, Ballantine Books, $18
COMMERCIAL PAPER NON-FICTION
Body Keeps Score: Brain, Mind, and Body in Trauma HealingBessel van der Kolk, MD, Penguin Books, $19
Braiding Sweetgrass for Young Adults: Indigenous Wisdom, Science and Plant TeachingsRobin Wall Kimmerer, Milkweed Publishing, $20
Oldest in Los AngelesMimi Slawoff, Reedy Press, $20.95
Sapiens: A Brief History of HumankindYuval Noah Harari, Perennial Harper, $24.99
Orwell's RosesRebecca Solnit, Penguin, $18
Northern California
---
HARDBACK FICTION
The passenger, Cormac McCarthy, Knopf, $30. Read it High see againw
Copperhead DemonBarbara Kingsolver, Harper, $32.50
Our missing heartsCeleste Ng, Penguin Press, $29
Liberation Day: StoriesGeorge Saunders, Random House, $28
Fairy taleStephen King, Scribner, $32.50
HARD-COVER NON-FICTION
I'm glad my mother diedJennette McCurdy, Simon & Schuster, $27.99
Go-To Dinners: A Barefoot Contessa CookbookIna Garden, Clarkson Potter, $35
The Myth of Normalcy: Trauma, Illness, and Healing in a Toxic CultureGabor Mate, MD, Daniel Mate, Avery, $30
What if? 2: Additional serious scientific answers to nonsensical hypothetical questionsRandall Munroe, Riverhead Books, $30
Solito: a memoirJavier Zamora, Hogarth Press, $28
COMMERCIAL POCKET FICTION
It starts with usColleen Hoover, Atria Books, $17.99
Earth Cuckoo CloudAnthony Doerr, Scribner, $20
The Seven Husbands of Evelyn HugoTaylor Jenkins Reid, Washington Square Press, $17
The phraseLouise Erdrich, Perennial Harper, $18
Hail Mary ProjectAndy Weir, Ballantine Books, $20
COMMERCIAL PAPER NON-FICTION
Braiding Sweetgrass for Young Adults: Indigenous Wisdom, Science and Plant TeachingsRobin Wall Kimmerer, Milkweed Publishing, $20
Fuzz: When nature breaks the lawMary Roach, WW Norton & Company, $16.95
Body Keeps Score: Brain, Mind, and Body in Trauma HealingBessel van der Kolk, MD, Penguin Books, $19
Zen and the art of saving the planetThich Nhat Hanh, Harper One, $17.99
All About Love: New Visionsbell hooks, William Morrow, $16.99
Source: California Independent Booksellers Alliance