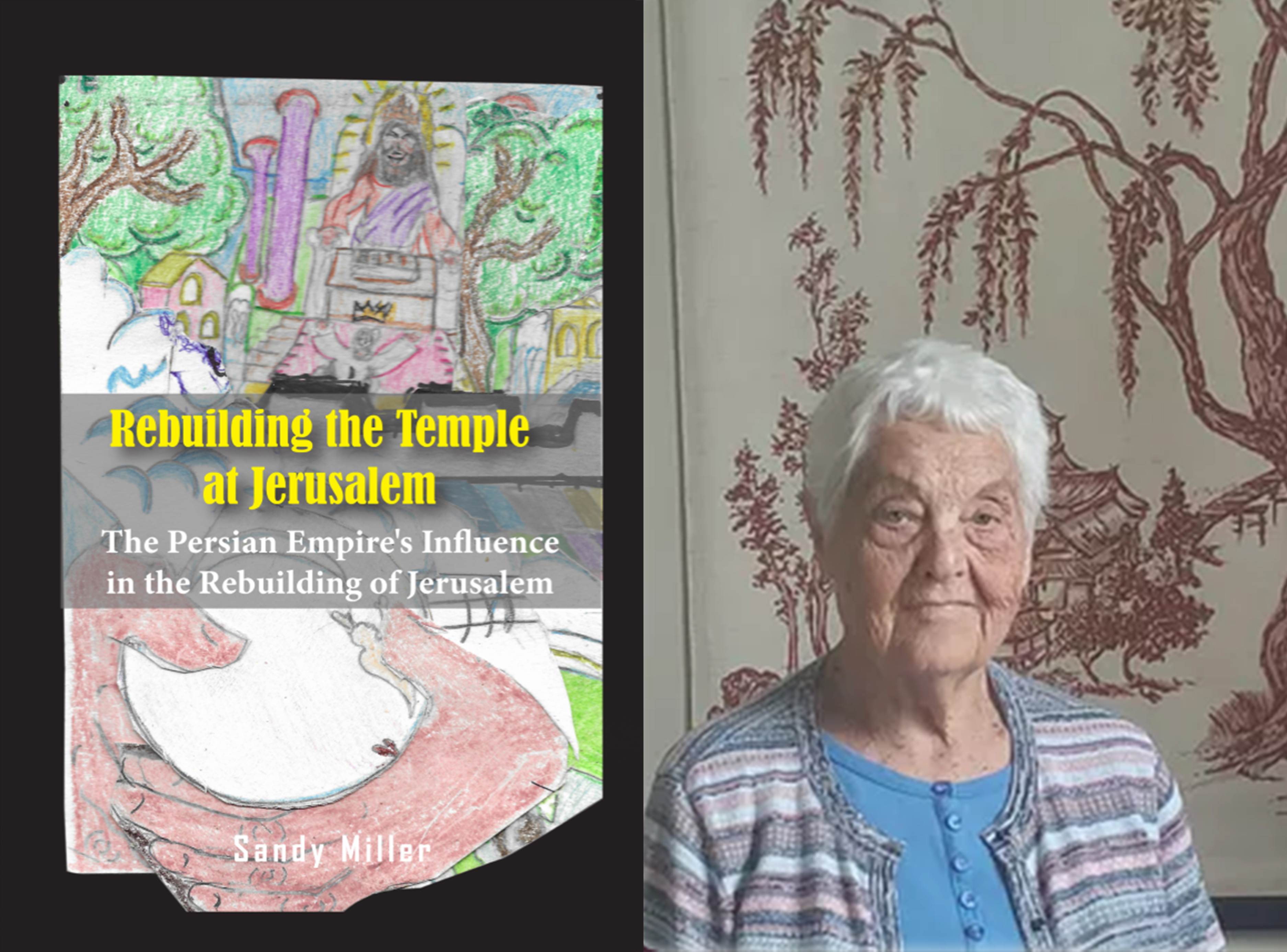 Author Sandy Miller's brand new book, "Rebuilding The Temple at Jerusalem", is coming soon.
Author Sandy Miller is pleased to announce the upcoming launch of his new book, "REBUILDING THE TEMPLE AT JERUSALEM: The Persian Empire's Influence in the Rebuilding of Jerusalem". This book is a delightful dive into ancient Israel and the involvement of the Persian Empire in the restoration of the country.
"Rebuilding the Temple in Jerusalem" takes the reader back in time a hundred years after Cyrus the Great ordered the Jews to return from exile in Babylon to Jerusalem to rebuild the temple. Later, various Persian kings that followed took charge of the rebuilding efforts that the Jews were able to achieve.
This book is a wake-up call to live in a world divided by politics and religion. These differences can be hard to put aside and simply captivate everyone and close their minds to what society and humans could do together. Through 'REBUILDING THE TEMPLE OF JERUSALEM', the reader gains insight into the history and things that unite humans and what helps them survive to this day.
"I know you will enjoy this fascinating story of ancient Iranian kings who made a difference in the lives of people displaced from a ruined land. I think you'll enjoy it because I loved learning about these historic events, which happened so long ago, "says author Sandy Miller.
Sandy Miller is a graduate of the University of Colorado and currently teaches the Bible as Cultural History at Florida Gulf Coast University in Naples, Florida. In addition to this, she conducts teacher training workshops to equip teachers with practical and artistic methods and techniques to make Bible study both exciting and relevant.
While having a deep love for the Bible, Sandy has also been a passionate student of its philosophy all her life. She has taught Bible classes in one form or another to all age groups, from infancy to senior groups. Sunday schools, Bible schools, Bible camps, small discussion groups and Bible workshops have been a big part of Sandy Miller's life.
For more information, please visit: https://www.discussionbooksbysandy.com/
Media contact
Company Name: World Summit House
Contact: Anna reid
E-mail: Send an email
Country: United States
Website: https://www.discussionbooksbysandy.com/