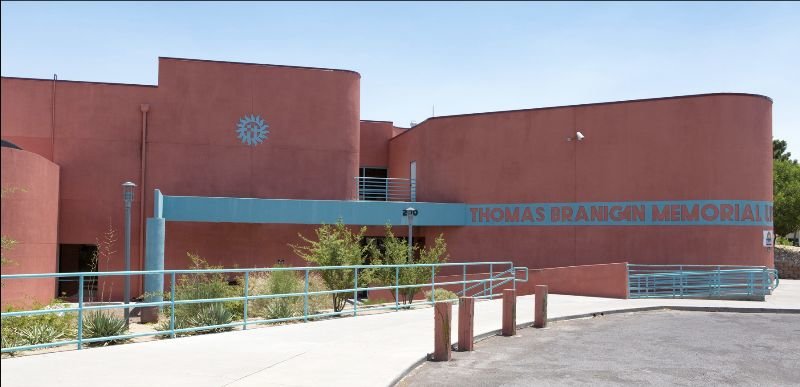 "Celebrate Authors 2021" welcomes more writers for September event
By Mike Cook
Celebrate Authors will take place from 2:00 p.m. to 4:00 p.m. on Sunday, September 19 in the Conference Hall and Roadrunner Room on the second floor of the Thomas Branigan Memorial Library, 200 E. Picacho Ave.
The event is free and open to the public.
Moonbow Alterations and Moonbow's Book Nook are the event sponsors.
Celebrate Authors 2021 will feature authors from Las Cruces and the surrounding area with books published in 2019, 2020 and 2021.
Here is the second group of four authors registered for this year's event.
Celebrating the Authors began in 2014.
Ellen Roberts Young has been a member of the Las Cruces Writers' Community since 2004. She owns two complete books, "Made and Remade" (2014) and "Lost in the Greenwood" (2020), as well as poems in numerous print and online . journals. She is editor-in-chief of the Sin Fronteras / Writers Without Borders newspaper. She blogs at www.freethoughtandmetaphor.com and offers her books at ellenrobertsyoung.com.
"I am fortunate to have had two very different books accepted for publication last year," Young said. "'Transported' (Finishing Line Press) is a chapbook about my childhood travels when my father got a Fulbright scholarship to teach in Egypt and how that experience shaped me. "Lost in the Greenwood" (Atmosphere Press) is a collection of poems centered on the Unicorn tapestries from 500 years ago, their art, their mysteries, their world and their fascination.
"Greenwood" was a finalist in the poetry division of the National Indie Excellence Awards.
Franck Thayer is an author of Las Cruces and Professor Emeritus at New Mexico State University. Originally from New Mexico, he also taught in Canada for 11 years before returning for a 30-year career at NMSU. Thayer wrote three journalism textbooks during these years. Thayer was the author of the 2015 books "The Aztec UFO Incident" and "Magic in the Desert", the latter being the story of the unbeaten 1960 Aggie football season. Thayer's focus on fiction began in 2016 with "Cobston Trilogy: The Ontario Horror", followed by "Terror Tales of the Southwest", then "The Whispering Darkness" and followed by "The Vampire of San Vicente" at the fall 2020 during Covid.
In June 2021, Thayer released a horror novel, "A Taste of Salt".
Thayer said he was heavily influenced by classic writers such as Edgar Allan Poe, HP Lovecraft, and Arthur Machen. He feels comfortable with one foot in the world of the supernatural, Thayer said.
For something completely different, Thayer is now completing a novel about dysfunctional college administration in the 1960s titled "The Quantum Jump Machine."
As Thayer devotes himself to classic supernatural horror tales, "this book in the works reminds readers that some things are just… funny," he said.
"I wrote my first story at 6, my first (pretty decent) poem at 12," Thayer said. "I can't tell anyone else how to do it or how not to do it. If it's important to you, you will find your way.
Jack Eakman writes about his passion for leadership and what brings out the best qualities in those to whom we entrust our future. Its foundation is based on his training in management and public administration, his experiences as a factory worker, launderer, hospital manager and administrator, Las Cruces city councilor (2015-19), member of numerous boards of directors and mentee, then mentor of many.
Eakman credits "the relatively small number of leaders who have made positive and dramatic improvements in our daily lives," he said. It describes the qualities and talents of these leaders which distinguish them: "their ability to inspire, to arouse self-motivation, to set up competent teams, to create ground rules which accelerate progress and generate success. self-righteousness and (making) lifelong friends and associates. "
"Better leaders lead to healthier, more fulfilling lives," Eakman said, adding that he writes to inspire leaders to bring out the best in others.
Eakman published "Thank You for Leading" in June 2020 and "Thank You for Your Lessons" in December 2020.
Growing up in rural Pennsylvania, Eakman and his two brothers began to learn leadership at an early age.
Their father was a kosher butcher five days a week and a pastor on Sundays. Their mother gave piano lessons, their father drove her to the students every Saturday and wrote his sermon for the next day while waiting in the car.
"My mom and dad became leaders right before my eyes," Eakman said, "turning from the effects of backbreaking workers into spiritual beacons. "
Rosemary Matos spent most of his life in Minnesota. Retirement and the sun brought her and her husband to Las Cruces almost four years ago. She has enjoyed writing since she was on the newspaper staff in high school.
The newspaper, the news, the letters and the poetry have been an important part of his life, said Matos. Recently, children's memories and books have become an interesting and fun method of expression, mainly influenced by extended family members and various pets belonging to her four children, she said.
Rosemary enjoys reading, traveling, gardening and spending time with her children and grandchildren.
"Writing is not easy for me, but it's worth it and it gives me a feeling of well-being," she said. "The next project I have in mind is an epistolary novel, in addition to a series of children's books."
After many visits to Cuba with her husband, Matos discovered a story that needed to be told, she said. The 1950s and 1960s brought profound changes to Cuba. His book, "Promises", is based on the life of a military family and family friends during these difficult years in Cuba. Culture, food, and revolution are vividly described in this short story, as is love for family and country. And of course, there is betrayal.
"Promises" is not yet available, but will be released when Celebrate Authors takes place.
For more information, contact Joy Miller at [email protected] and Alice Davenport at 575-527-1411 and [email protected], or visit her at Moonbow's Book Nook, 225 E. Idaho Ave., No. 32.