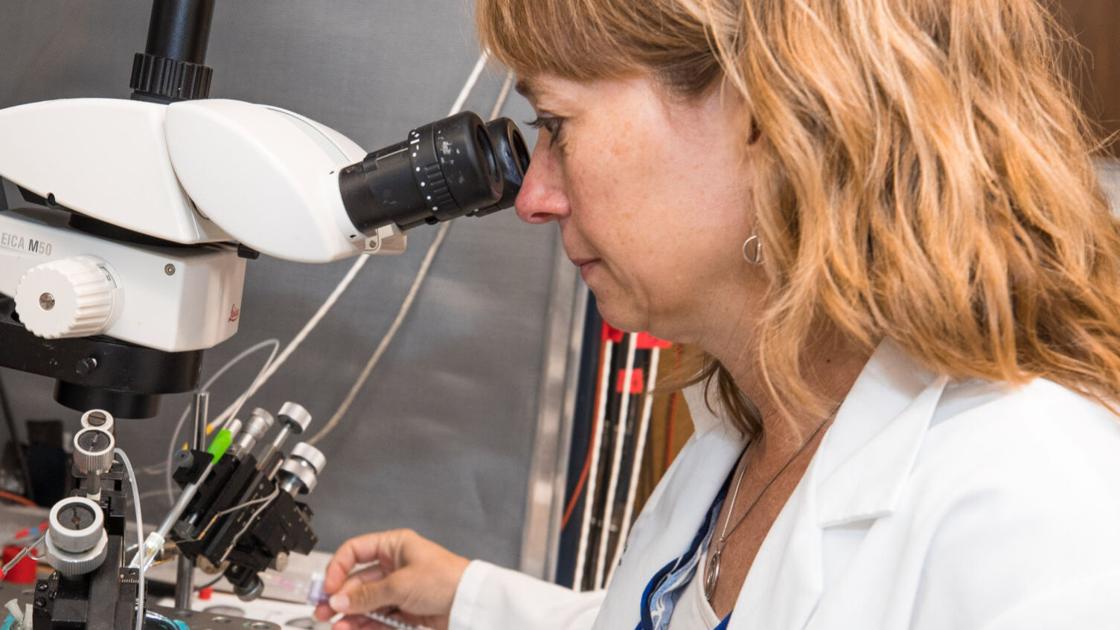 ECU Notes: Office Helps Researchers Bring Ideas to Market | Local News
East Carolina University and the North Carolina Biotechnology Center are working together to bring new technologies to market.
The ECU Office of Licensing and Commercialization coordinates the work.
"This involves clearly communicating business value, helping to design clear technical and business milestones, understanding the market and building a comprehensive team of industry experts," said Carlyle Rogers, Licensed Associate at office.
Key to the process is funding for scholarships such as the NCBiotech Translational Research Grants.
"These grants fill a very important gap," said Rogers. "Often, research funding to answer initial questions related to commercialization is often limited in an academic setting. You might not think that $ 20,000 to $ 100,000 would be critical to the overall success of the technology. But, he added, leveraging those funds can help an idea reach the point where it's ready to be licensed.
So far, the work has recently led to three licenses, a faculty-led start-up, an industry partnership, four issued patents and numerous new patent applications.
For example, Kori Brewer and Stefan Clemens of ECU's Brody School of Medicine have developed a new combination therapy that helps minimize opioid doses while still being effective enough to treat the patient's pain.
The idea promises to reduce or even eliminate the risks of treating chronic pain with opioids.
Using proof-of-concept data generated by a $ 110,000 translational research grant, Brewer, Clemens and the Office of Licensing and Commercialization were able to attract a range of interested investors and potential licensees. The work paid off. Chapel Hill-based startup Amalgent Therapeutics licensed the technology.
NCBiotech funding to advance marketable ideas at ECU has been ongoing for several years. In 2016, Clemens received a grant of $ 100,000 to establish a proof of concept for a therapy to treat restless leg syndrome. The now patented compound has sparked the interest of a company that could use it with one of its own therapies.
Other innovations that have received funding from the center include:
Mark Mannie, professor of microbiology and immunology at Brody, received $ 100,000 to continue his research into regulatory T cells that play a role in autoimmune diseases.
Rachel Roper, professor of microbiology and immunology, and Lok Pokhrel, assistant professor of public health, each received $ 20,000 for research into COVID-19 vaccines and therapies.
Pokhrel received an additional $ 110,000 for its work in developing a pesticide that uses nanosilver to kill mosquitoes that carry disease.
Anthony Kennedy, associate professor of chemistry, received $ 110,000 to continue his work on preserving blood cells.
Rukiyah Van Dross-Anderson, associate professor of pharmacology, received $ 110,000 to advance a topical treatment she developed for melanoma. She holds a patent for the compound and has started her own company, Claradele Pharmaceuticals.
Mustafa Selim, professor of pharmacology, received funding to test ways to detoxify foods contaminated with aflatoxin, a carcinogen associated with an increased risk of liver cancer.
NCBiotech officials said they had a long and successful relationship with the university and its researchers.
"To date, NCBiotech has awarded over $ 6.5 million in research grants to ECU," said Rob Lindberg, vice president of science and technology development at the center.
"As these grant programs increasingly focus on translating and licensing game-changing innovations, the ECU community regularly presents us with compelling funding opportunities such as these to support breakthrough innovations. that address critically important societal challenges and have an economic impact on the state, "said Lindberg.
The library account covers the publication costs of researchers
ECU Academic Library Services has opened an account to pay the costs of publishing articles in several journals of the Public Library of Science (PLOS).
The PLOS account is one of many agreements that libraries have signed with publishers that allow ECU authors to publish in their journals at a reduced or free cost to the ECU author.
"Academic Library Services is committed to making research more sustainable, affordable, transparent and open," said Janice S. Lewis, director of the ALS. "One of the ways we do this is to pay some or all of the costs for ECU authors to publish in peer-reviewed journals that make their articles open to all readers."
The first faculty member to use the account was Dr. Keith Keene, associate professor of biology and director of the Brody School of Medicine Center for Health Disparities. His article, co-authored with other ECU professors and researchers from other institutions, is titled "DNA methylation assays identify ZDHHC6 intronic locus associated with time to recurrent stroke in the Vitamin Intervention for Stroke Prevention clinical trial ".
"We are delighted that Dr Keene and his colleagues have chosen to publish in PLOS ONE, a highly respected and impactful open journal, and that we were able to help fund its publication," said Lewis. "It is appropriate that the topic focuses on intervention for stroke prevention. Stroke is one of the leading causes of death in the United States, and residents of eastern North Carolina have a higher risk of stroke than the national average. According to the authors, the results of this study lay the groundwork for further studies examining these results in various populations.
"Another reason it's important is that the results of their studies have been published in an open access journal and are immediately available to researchers around the world. "
Faculty are constantly feeling the pressure to "publish or perish," Keene said, and budget cuts have become more frequent even as publishing costs have increased.
"As part of our academic mission, we must be good stewards of the resources entrusted to us. Programs such as Academic Library Services open access publishing support are essential to achieving our academic research mission while being financially responsible, "said Keene. "This program helps alleviate some of the barriers to academic success (such as publication costs), promotes the research productivity of our faculty, and allows for a greater diversity of scholarly activity."
A second article from several librarians at Laupus Library was also published using the PLOS account. The article studies the effect of librarian involvement on the quality of systematic reviews in dentistry.
Lewis said the library budgeted funds for the account to support research and learning at the university. This benefits the authors so that they do not have to generate the funds to publish while supporting open access to the stock exchange.
"If more universities do this, it will open scholarships for everyone," she said. "We want ECU to continue to be more active in this effort."