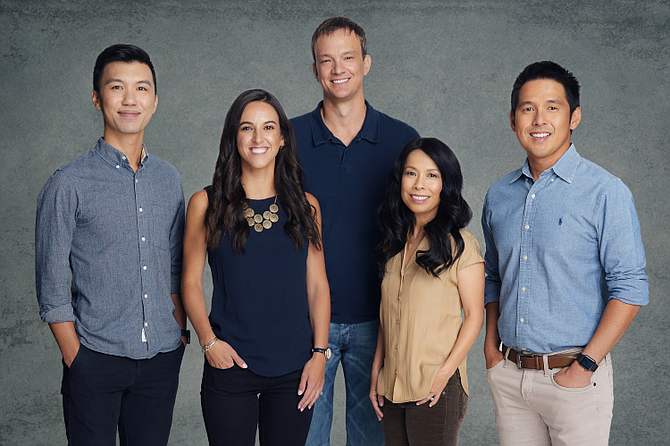 Fika Ventures raises $ 195 million for technology investments
Westwood-based Fika Ventures has raised $ 195 million for two funds aimed at investing in healthcare software, fintech, markets and information technology.
The two funds were originally announced in late August in a blog post on the venture capital firm's website.

Fika's first flagship fund raised $ 160 million and won't be activated until 2022, according to co-founder and sponsor Eva Ho.
Fika's Opportunity Fund I raised an additional $ 35 million earlier this year, but was not disclosed publicly until last month, Ho said. Opportunity Fund I was activated a few months ago and has already been asked for. a handful of business investments.
Previously, Fika had raised $ 41 million in its first fund in 2017 and $ 77 million in 2019, according to Ho.

Fika has pro rata rights for 30 companies in which its first fund has invested. Ho said that in a few cases these rights have been exercised with funds from the opportunity fund. The pro rata rights allow Fika to maintain its initial level of ownership percentage in subsequent funding rounds.

Some companies Fika has invested in include Papaya Payments, a Sherman Oaks-based bill payer; Formative, a Santa Monica-based platform for K-12 teachers to create assessments; WeeCare Inc., an early childhood care provider based in Marina del Ray; and Atticus Law, a downtown-based online legal advice and referral platform.

Ho previously helped build three successful venture-backed companies, including Santa Monica-based Applied Semantics, which Google acquired in 2003.

She also helped found Century City-based data company Factual Inc. and Navigating Cancer Inc., a Seattle-based patient relationship management platform.
Ho co-founded Fika with the company's general partner TX Zhuo in 2016. The company has accumulated $ 300 million in assets under management with investments in around 40 companies. Fika Ventures is a seed fund that primarily finances business-to-business startups.

"Fika" is a translation of Svenska, a language spoken by the Swedes. It means 'having a coffee', which is a Swedish mindset that results in a move away from routines to connect with others.
For reprint and license requests for this article, CLICK HERE.