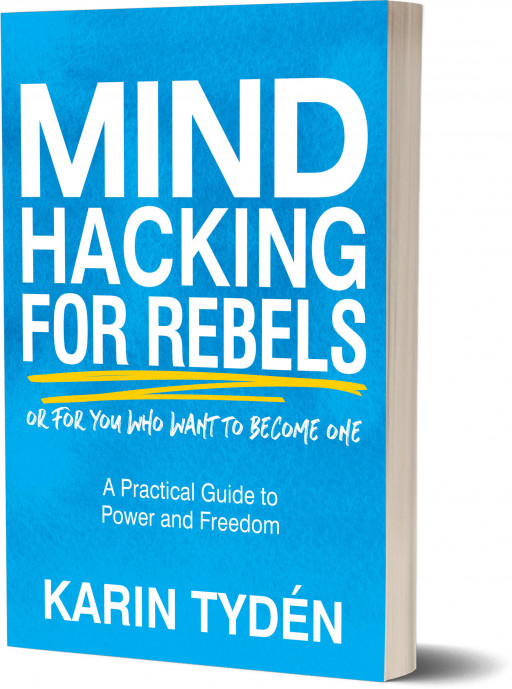 Karin Tydén announces the upcoming launch of her book "Mind Hacking for Rebels"
Unleash the power and freedom within with Mind Hacking
NEW YORK – September 27, 2021 – (Newswire.com)
Lifestyle optimization is all about taking the time to sort out your priorities in life and putting in place a framework to support those priorities. To be successful in making the most of each day, it's important to understand the unconscious traps that can keep us from optimizing our lives and how to avoid them.
On October 19, 2021, Morgan James Publishing released Karin Tydén's award-winning book Mind Hacker. Mind Hacking for Rebels: A Practical Guide to Power and Freedom. It guides the reader on an exciting journey into the subconscious operating system and teaches them to crush inner imitations and access their inner power and freedom with only small adjustments.
By teaching how to replace old limiting subconscious programs with new stimulating ones, Mind Hacking for Rebels helps people soar to a more fulfilling life. With Mind Hacking for the rebels, those who seek to give the best of themselves learn to break down inner obstacles and release the power and freedom within them so that they can become their ultimate selves. 40 Effective Mental Tricks will help the reader take control of their brain and get the most out of every day.
If you would like more information on this topic, or to schedule an interview with Karin Tydén, please contact her at [email protected]
About the Author:
Karin tyden is an award-winning Mind Hacker, Coach, Advisor and Mentor. She holds a bachelor's degree in media and communications. Karin has worked as a television producer, marketing director, public relations consultant, brand manager and success manager for over 25 years. She is the recipient of the European Enterprise Award 2019 and 2020, Recognized Leader in Mental Health Training Services, Life Coach of the Year and Corporate Innovation & Excellence Awards 2020. Karin has an almost supernatural ability to understand and " hack "the mechanics behind people's unconscious patterns to create new and better strategies in life. Karin lives in Sweden but is active in more than 25 countries and is today one of the most advanced in Europe in its field. She has helped thousands of people maximize their potential and is often the coach of coaches. Karin Mind's book Hacking for Rebels was very well received in Sweden, and the book is now finding its way to the rest of the world.
(https://www.karintyden.se/en-GB)
Learn more about this title:
Mind Hacking for Rebels: A Practical Guide to Power and Freedom, by Karin Tydén, will be released by Morgan James Publishing on October 19, 2021. Mind Hacking for Rebels –9781631955266 – has 220 pages and is sold as a paperback for $ 17.95.
About Morgan James Editions:
Morgan James publishes commercial-grade titles designed to educate, encourage, inspire or entertain readers with current, consistent, and relevant topics that are available wherever books are sold.
(www.MorganJamesPublishing.com)
MEDIA CONTACT:
Karin tyden
Your mental browser
+46 708 169908
[email protected]
Related files
Karin Tydén.jpg
Press Releases Department
through
Newswire.com
Primary source:
Karin Tydén announces the upcoming launch of her book "Mind Hacking for Rebels"