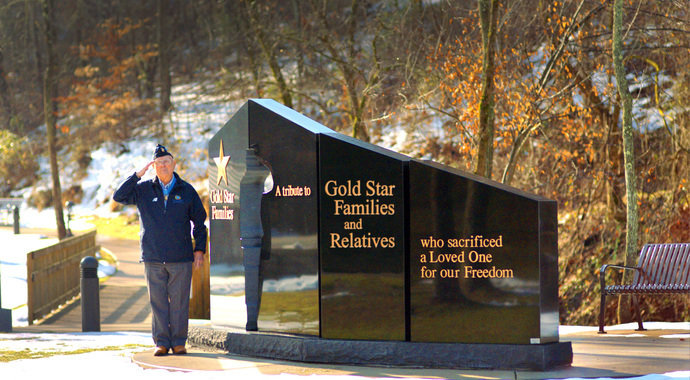 Lacey Council Hears About Gold Star Memorial Project | The JOLT
By Kristine Javier
A local group that supports U.S. Army veterans plans to build a new Gold Star Memorial in Lacey to honor fallen soldiers for the country and their families.
The proposal was discussed at the Lacey City Council meeting yesterday. Councilmember Michael Steadman shared that Jerry Wilkins, Lacey Gold Star Memorial Foundation board member briefed council regarding the proposed monument at the city's community relations committee meeting on Monday August 2. Steadman also noted that they were planning to build the monument at the Lacey Civic Plaza, 521 Sleater Kinney Road SE.
The memorial will be part of a national effort by Medal of Honor recipient Hershel "Woody" Williams who established the Woody Williams Foundation which is dedicated to building these memorials across the country. Currently, there are 86 settled monuments in the United States, with 76 monuments underway, including the Lacey Gold Star Memorial Project.
The Lacey Gold Star Memorial Foundation was organized in 2019. Through their efforts, the local group raised $ 31,000 for the $ 100,000 cost of the project.
The local group continues its fundraising efforts. Currently, they are organizing a sale of the commemorative bricks that will be placed at the base of the monument.
Residents are also encouraged to donate to the local project through the Woody Williams Foundation website. The board also forwarded the proposal for its next working session to discuss possible ways to raise the remaining funds.
Steadman said that "the memories reflect the Gold Star families in the community, families whose loved ones have made a great sacrifice for our country."