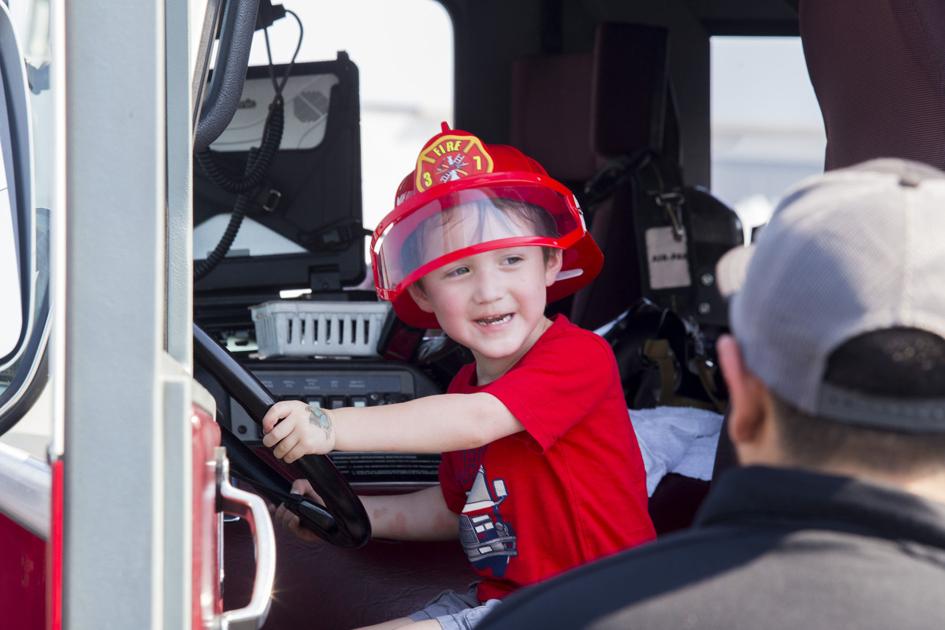 Longview Community Ministries Touch a Truck Fundraiser on Saturday | Local News
Longview Community Ministries has scheduled its 12th annual Touch a Truck – Feed a Family fundraiser from 11 a.m. to 3 p.m. on Saturday.
The event will take place in the parking lot of the Longview Shopping Center.
Saturday's forecast calls for possible scattered thunderstorms, but Longview Community Ministries executive director Robin Fruia said the event would hold rain or shine.
"We bought rain ponchos to hand out at the front doors if it rains," she said.
Admission is free, but donations of a jar of peanut butter or a monetary donation "would be greatly appreciated," according to the nonprofit.
Touch a Truck – Feed a Family offers trucks, buses, cranes, helicopters and other large vehicles that kids can get in and explore.
Other entertainment as well as food and activities are also planned.
Longview Community Ministries said raffle tickets are on sale at the event for $ 10 each or six for $ 50 with a hot air balloon ride for two as the grand prize.
The draw will take place at the end of Saturday's event, and participants do not need to be present to win.
All proceeds go to Longview Community Ministries' Service Center and Food Box, which feeds more than 3,100 people and more than 21,000 meals per month, according to the organization.
For more information, visit www.longviewcommunityministries.org/.