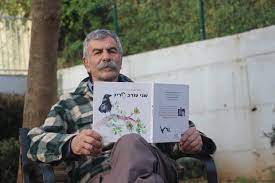 Moti Sarid's new book – 'Differ an Unusual Crow' – is now available on Amazon
Differ, the crow, born with a slightly deformed wing. How does he handle the situation? How do others treat him? And what should we learn from this? Grandfather Moti Sarid, "The Grandchildren's Whisperer", publishes his new book on Amazon.
As humanity stands on the brink of a new world war and Israel is hit by a wave of terrorist attacks, we as a society must be able to accept those who are different from us.
This new book: "Differ, an unusual crow: it's a beautiful children's book about love and connection between friends and welcoming each other", is just that. We are ushering in a new generation of global leaders, and everyone should be open-minded and welcome differences with open arms.
Moti Sarid has already written 14 fascinating children's books, each aimed at a specific age group, but all can enjoy the interesting stories and colorful descriptions.
At Contento Now Publishing, we are proud to support Moti through this process, not only producing and digitally marketing the book, but also filming introspective interviews about his writing process.
You can contact Moti Sarid via Contento Now Publishing via this number: +972-3-5616666
Amazon: https://amzn.to/3IXHZMp
Video: https://bit.ly/3J3e4SW
Media Contact
Company Name: ContentNow
Contact: Netanel Semrik
E-mail: Send an email
Call: 0546603761
The country: Israel
Website: www.contentonow.co.il