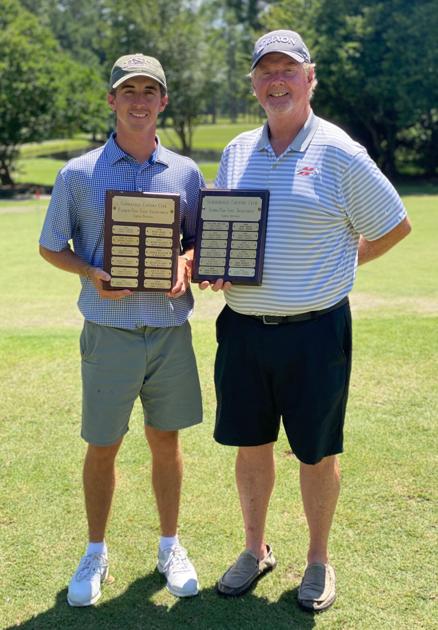 Registrations are open for the SCC Junior Open | Sports
Summerville Country Club recently crowned champions for one of its summer golf tournaments and is finalizing plans for another.
The window to register for the 22nd Annual Club Junior Open Golf Tournament in Memory of Dr. Roy Meyers is closing quickly. The tournament is scheduled for July 16, so those aged 7-18 who wish to test their skills against other junior golfers in the area must submit a completed entry form to the club shop no later than July 14th. The registration fee is $ 25 and includes lunch.
Tee times for the annual Junior Event will be scheduled in the Pro Shop and will begin at 8:00 a.m. The tournament has three divisions. Golfers aged 7-10 will play nine holes and use the special tees. 11-12 year olds will also play nine holes but will use the red tees. Golfers between the ages of 13 and 18 play 18 holes and use the white tees.
Prizes will be awarded in all divisions based on raw scores. Practice rounds (walking only) will be available from July 12 to 15 at no charge. Parents who wish to join their child for training can do so for a cart fee of $ 18.
Summerville High School golfer AJ Martino is the reigning Roy Meyers Junior Open champion.
The Summerville Country Club held their annual Father-Son / Daughter Golf Tournament June 26-27.
Two-time defending Chick Miler Invitational champion Christian Woods and his father Kirk followed a low gross score of 65 on day one of the two captain's choice tournament with a score of 55 on the second to win the 2021 Father-Son / Girls' Championship.
Summerville Country Club 2021 Father-Son / Daughter Flight Winners (determined by a low net)
FLIGHT 1
1st – Britt and Brodie Blanton (130)
2nd – Mike Windham-Jason Stewart (130)
T3e – Mike and Mason Mitchell (131)
Barry Connor – Taylor Summers (131)
VOLUME 2
1st – Kirk and Christian Woods (128)
2nd – Tony and Kevin Neuroth (132)
3rd – Jeff and Josh Traylor (133)
FLIGHT 3
1st -Bob and Aubrey Merryman (136)
2nd – Terry and Terence Jenkins (136)
3rd – Wayne and Wade Mizell (139)
FLIGHT 4
1st – David and Seth Brand (137)
2nd – Mike and Kirk / Brian Rogers (142)
3rd – Jack Williams-Michael Kehoe (142)
4th – Wallace and James Guilford (144)