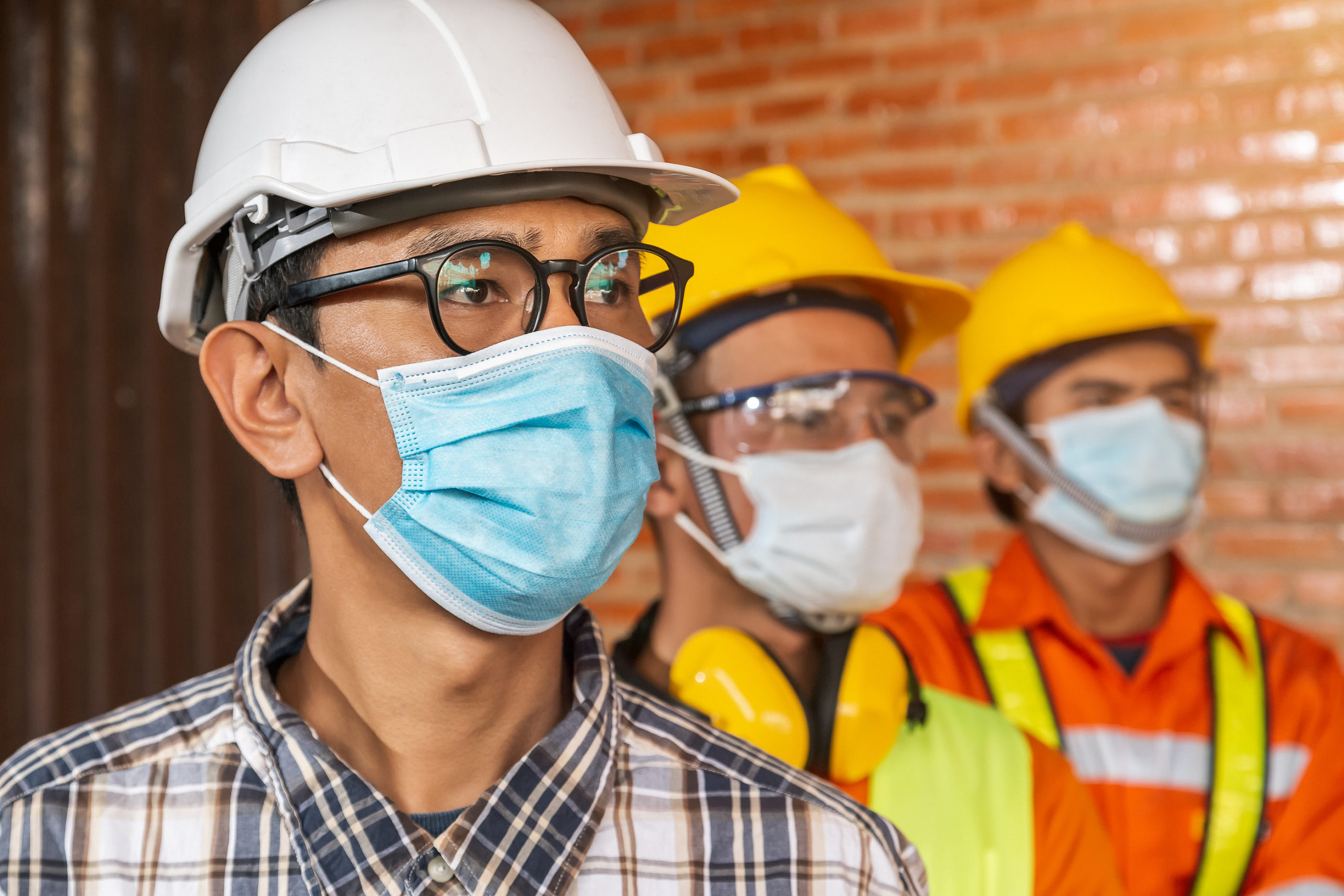 Report sounds the alarm on workers showing symptoms of long-term COVID-19
About 10% of people who contract COVID-19 continue to suffer from persistent symptoms months later, creating the potential for millions of people to suffer from functional impairment for long periods of time, according to a published report by the National Compensation Insurance Board.
The report, written by Paradigm Chief Medical Officer Dr Michael Choo, says long-haul COVIDs are anxious and irritable. They cannot sleep, have a rash, have blurred vision and chest pain, and are constantly thirsty. Researchers identified 21 symptoms that persisted for up to nine months after the initial infection.
"It is both disturbing and alarming," the report said.
As of October 25, 45 million Americans have contracted COVID-19. Many of these cases have become workers' compensation claims, especially in the nine states that have created presumptions in favor of injured workers who claim to have contracted the disease in their workplace.
The NCCI is not the first organization to warn of the potential of COVID-19 to have long-term health effects. Dr Claire Pomeroy, infectious disease expert and president of the Lasker Foundation, wrote in a July article published by Scientific American that the nation should prepare for a "disability tsunami" caused by the long-running COVID.
Also in July, the Department of Health and Human Services released guidelines advising employers that people with long-distance COVID are protected under the U.S. Disability Act, which means employers may be required to provide reasonable accommodation to allow them to continue working.
Choo's report for the NCCI, citing published studies, indicates that 81% of people who contracted COVID-19 suffered only mild or asymptomatic symptoms, with only 5% severe symptoms. Of those who had severe symptoms, 76% had at least one symptom six months later, the most common being fatigue, muscle weakness, and trouble sleeping.
Even more alarming, 10% of all people who contracted COVID-19 showed symptoms more than three weeks later, according to another published study.
The National Institutes have assigned a new term to the syndrome – post-acute sequelae of Severe Acute Respiratory Syndrome-Coronavirus 2, or PASC. Researchers have identified several "symptom clusters" that impact the cardiovascular, pulmonary, endocrine and autoimmune systems, as well as mood and sleep disorders.
The report says PASC symptoms usually subside in three to six months, but sometimes last up to nine months.
"The frustrating reality is that the constellation of symptoms experienced by people with PASC for long periods of time can significantly delay their ability to return to work and / or their previous level of function and impair their quality of life," the report says.
Choo's report is the first of two analyzes the NCCI plans to publish on the long-term impacts of COVID-19 on workers' compensation insurers. Spokeswoman Christine Pike said the NCCI will report on medical treatment trends and associated costs next spring or summer.
The subjects
COVID-19[female
Interested in Covid 19?
Receive automatic alerts for this topic.