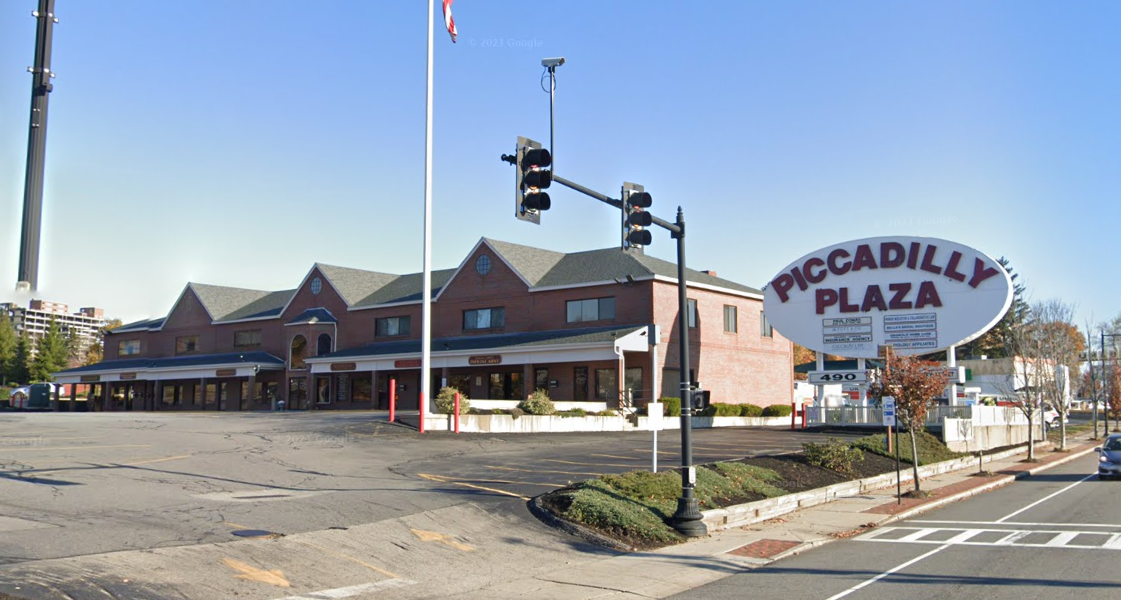 Shrewsbury Street Square is set to be demolished and redeveloped
Piccadilly Plaza, a 16,000 square foot office and retail complex on Shrewsbury Street in Worcester, could be demolished and redeveloped into three new commercial buildings under a proposal submitted to the Worcester Conservation Commission.
The owner of the place, American East Coast II, LLC, proposes the modifications of the site. The entity is registered in the name of Joseph Evans of Franklin, who purchased the property at 490 Shrewsbury St. for $3.2 million in December 2020, according to the Worcester South District Registry of Deeds.
The proposed site development would include the construction of a 5,000 square foot bank with drive-thru, a 2,225 square foot Starbucks with drive-thru and a 3,000 square foot retail building. There would be more greenery with the creation of around 17,200 square feet of new landscaped area, according to the application to the conservation commission, which was prepared by Southborough-based Bohler Engineering.
The square, which was once the site of the Piccadilly Pub restaurant, is home to a spa, jeweler and bridal shop.
The entire property spans 2.12 acres and is valued by the City of Worcester at just over $3 million.
The Conservation Commission will hear the proposal on Monday evening.