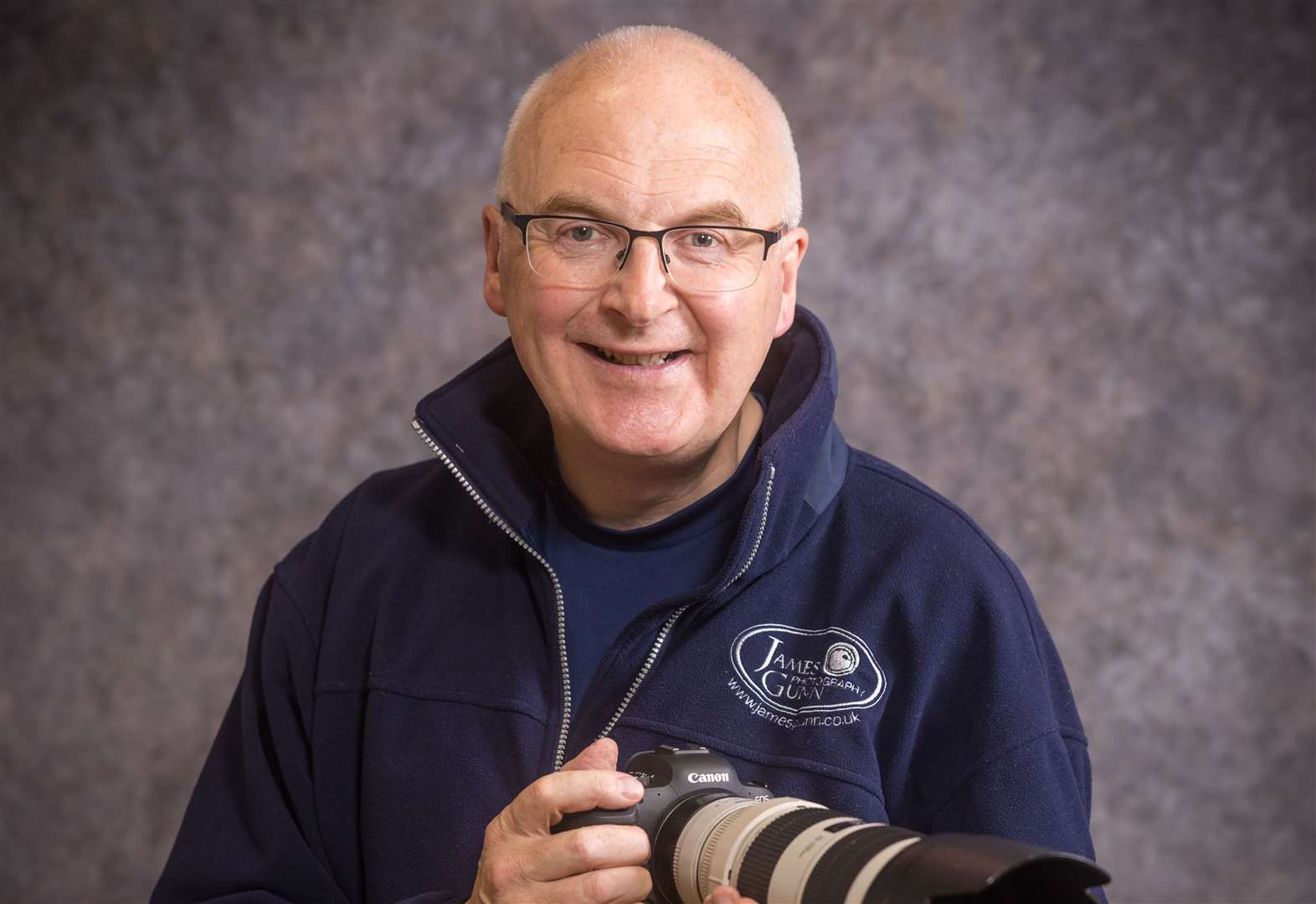 Sports photographer Caithness James Gunn vying for prestigious title at 43rd Scottish Press Awards
Far North sports photographer James Gunn has been shortlisted for this year's Scottish Press Awards as one of the best in his field.
James, who is based in Halkirk, is a freelance photographer who has provided high quality images for the Caithness Courier and John O'Groat Journal for 14 years.
He works full time in Dounreay as an Information and Knowledge Officer and does his freelance work evenings and weekends.
The 60-year-old will take on Michael Gillen of the Falkirk Herald, Ian MacNicol of Getty Images, Wullie Marr of Press and Journal and Evening Express, and Andrew Milligan of PA Media.
Winners will be announced at a ceremony and dinner at DoubleTree by Hilton in Glasgow on Wednesday, September 21.
James said: "I'm quite delighted to be shortlisted again – I think it's the sixth or seventh time – but I have to be realistic, I'm up against the professionals who travel the world full time, so it will be a big surprise if I win.
"We have the advantage of having the surf here, and that's one of my entries. It just goes to show that you don't need to do the big events with thousands of people there. You can get a great action at smaller local events too.
"I think it's good to give small sports like cycling good public relations and it could also encourage people to get involved in the sport locally."
James' entry this year consisted of five sports photographs ranging from football and rugby to cycling and surfing.
John Davidson, content editor for both Caithness titles, said the shortlist was well deserved.
"James' action photos add an extra dimension to our coverage of local sport," he said. "He seems to have a real knack for capturing the moment perfectly, and it's not by accident – he endured high winds, driving rain and clouds of midges to constantly provide newspapers and the website with… excellent photographs.
"We thank James for the work he is doing and wish him well at the Scottish Press Awards later this year."
The 43rd Scottish Press Awards recognize excellence in national, regional and digital journalism from across the country.
This year's judging panel was led by Denise West, former chief executive of the Scottish Daily Record and Sunday Mail Ltd, and commercial director of DC Thomson Media.
Denise was joined by 36 independent judges – including 21 women and 15 men – from Scotland's media, communications and public affairs sectors.
Ms West said: "Last year was just as difficult for the Scottish press as 2020, but hard-earned government investment has given editors and publishers a solid base on which to keep the public properly informed. The proof of this year's Scottish Press Awards entries is that Scottish journalists have continued to rise to and exceed the challenge with usual style and passion.
"Rising costs meant that the difficulties in the immediate future have not diminished, but so has the commitment of Scottish journalists to keep the supply of reliable and quality information circulating nationally and local.
"As never before, the role of the press in holding the powerful accountable is badly needed, and as the judges face an uphill battle to select the winners from some superb entries, we congratulate everyone in the industry, not only our finalists.
The 43rd Scottish Press Awards are sponsored by Royal Bank of Scotland, Diageo, VisitScotland, Edrington, Openreach, SGN, Glenmorangie, Amazon, The Law Society of Scotland, Women in Journalism Scotland, BIG Partnership, Event Consultants Scotland and the Scottish Newspaper Society.
Below are more shots of James that he entered for the award:
---
Do you want to react to this article ? If yes, click here to submit your thoughts and they may be published in print.
---