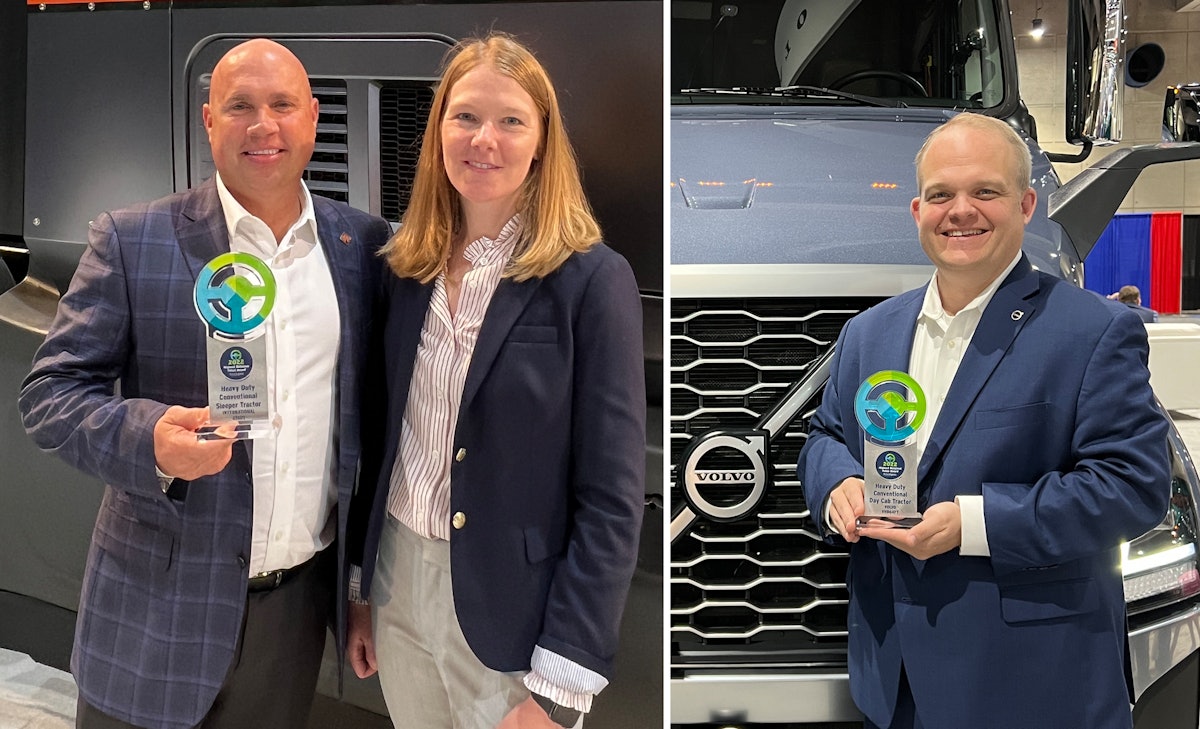 Volvo and International earn highest retained value honors
Price Digests, a provider of vehicle values ​​and specifications data for more than 100 years, has announced the winners of its 4th annual Price Digests Highest Retained Value Awards (HRVA) – the only industry awards program that relies on third-party, unbiased, data-based commercial truck residuals to recognize those that best retain their value.
HRVA award winners were recognized Monday at the American Transportation Association's MCE conference in San Diego.
In the heavy-duty segment, Volvo and International took top honors. The 2022 Volvo VHD64FT topped the conventional day cab heavy-duty tractor category this year with a five-year retained value of 65.21%, 30 points ahead of last year's winner, the Freightliner Cascadia, which had a retained value of 35.86%.
The VHD64B retained almost 75% of its value for first place in the conventional cab and chassis category.
International's LT625 took first place among sleeper tractors with a retained value of 57.74%
"This year we've seen higher retained values ​​across the board for heavy and medium trucks," said Jessica Carr, director of data and analytics at Price Digests, adding that the impact of the Covid-19 supply chain has changed the trajectory of retained value. "We expect supply chain issues to continue to keep prices higher than normal over the next two to three years, particularly for heavy and medium commercial trucks, so the investments that people and businesses do in their trucks will stay high.
Price Digests monitors new and used truck values ​​monthly, with data analysts updating its Truck Blue Book data to ensure accurate values, VIN decoding and specifications. Price Digests is powered by The Truck Blue Book.
Price Digests' HRVA awards are presented in nine categories honoring Class 3 through 8 commercial trucks, ranging from light-duty to heavy-duty models. The winners represent the 2022 model series that is expected to retain the highest percentage of its original value over a five-year period.
HRVA awards are part of Price Digests' commitment to providing independent, accurate and reliable information.
"We empower truck dealers, buyers, insurers, lenders and others by providing them with reliable data that helps them make informed decisions. Understanding retained value is just one of the ways we enable them to use data as a competitive advantage," said Dan Smith, chief sales officer of Price Digests.
A full list of winners, including heavy, medium and light trucks and pickups, can be found here.